Knowledge-Transfer System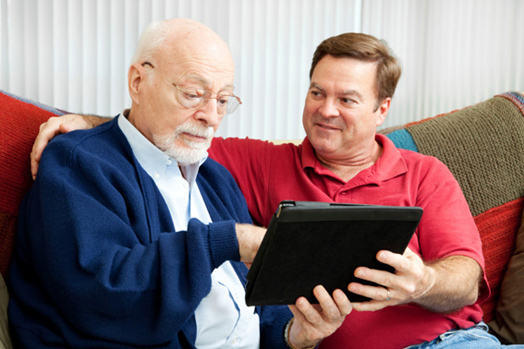 There are diverse forms of support for care-dependent persons today: along with outpatient nursing services, relatives, neighbors, friends, or volunteer services may be involved, depending on the patient's individual life situation.
The "KNOTS" project aims to develop a server-based, mobile documentation and information platform for professional care providers and maintenance personnel for building services and emergency call systems on the one hand and private caregivers on the other.
This communication instrument is designed to enable professional and informal caregivers alike to save and, as needed, call up technical instructions or medical and personal information with little effort.
Requirements of data protection and their technical implementation are also part of the research work. Commercially available tablet PCs will be used to navigate the platform. Information in the form of texts, photos, and video and audio recordings can be saved via the tablets. To enable easy, barrier-free operation, the platform will utilize speech recognition for designating and locating files via keywords.