An Intelligent Sound Monitor for Recognizing Critical Situations of Older Persons in Care and Domestic Environments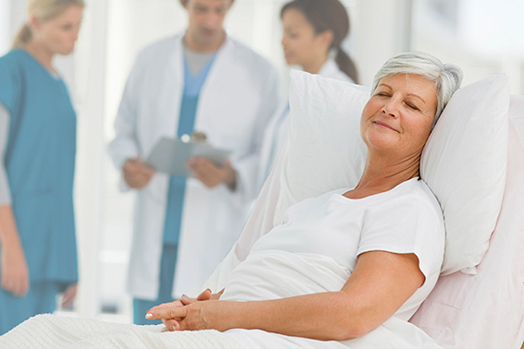 Caring for ill or care-dependent persons in hospitals and nursing homes demands an enormous commitment of personnel. Given current demographic developments, the burden on nursing staff and, not least, insurance providers will continue to increase, becoming ever more difficult to afford.
This situation – often simplistically termed a "nursing crisis" – particularly affects the safety of sick and care-dependent persons who aren't able to operate emergency call systems. The increasing numbers of dementia sufferers, especially, pose great challenges in this regard. To meet these challenges, technological innovations are urgently needed.
Sound monitors are already being used to activate emergency call systems in dementia wards, baby wards, and retirement and nursing homes. However, the existing solutions are still far removed from being able to "intelligently" analyze acoustic events and trigger alarms in a targeted, event-dependent manner. Current systems are limited to measuring the sound level and specifying a threshold value at which an alarm is activated; they cannot distinguish between causes of sound events.
The overall aim of this project is therefore to research and develop a new type of intelligent sound monitor – the "SonicSentinel" – which utilizes acoustic analysis to autonomously recognize hazardous situations or the patient's need for assistance, and alerts nursing staff. The solution is to make use of processes from acoustic event detection (e. g., identification of breaking glass), speech analysis processes (e. g., recognition of alarm in the voice), and speech recognition processes (e. g., detection of keywords like "help"), as well as the interlinking of these technologies.