Mobility and Emergency Call System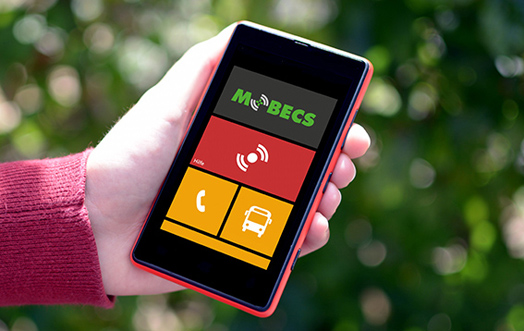 The objective of the "MOBECS" ("Mobility and Emergency Call System") project is to develop mobile technologies that offer assistance to older persons anywhere they go, and that automatically activate an emergency call in dangerous situations.
Familiar functions such as navigation aids and the localization of persons via GPS are to be combined with new methods of automatic event and emergency detection. This will include motion and acceleration sensors, GPS modules, microphones, and cameras that are integrated into portable devices, or into clothing and accessories.
Through analysis and reconciliation of the various sensor data, the system is designed to detect emergency situations and automatically alert a care provider via a web-based service platform. The scalable technology can be adapted to the needs of different user groups and also be used on conventional smartphones.
The system is intended to benefit independent older persons, as well as residents of nursing homes and persons with limited physical or mental capacities.