Technological Feasibility Study on the Integration of Sensors in Rehabilitation and Sports Equipment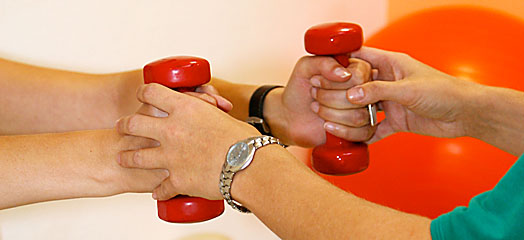 In the "RehaChip" project, various sensor technologies are investigated for their integrability in rehabilitation and sports devices. Sensors for the measurement of physical quantities have been used for decades in various applications, such as in automation technology, robotics, medical technology, and aviation.
Today energy-independent products are available which allow an uninterrupted gathering of sensor data. This affords users of rehabilitation and sports equipment the possibility of assistance for weeks or months at a time. This development is supported by the networking of wireless components with the help of short-range radio.
The technologies must meet exact specifications. The system should be as small as possible, so that it can be easily accommodated on training equipment.
Through the integration of sensor technologies, rehabilitation and sports devices can be used to register paths of movement and to calculate the strength and energy employed by the user. This allows documentation of the type and scope of various forms of therapy and training, such as running or gymnastics, and provides information about, e. g., the user's progress in his or her exercise program or a sustained increase in the user's stamina. The generated data is in turn fed back into the prevention or rehabilitation process.