Socially Acceptable Service Robots for Support at Home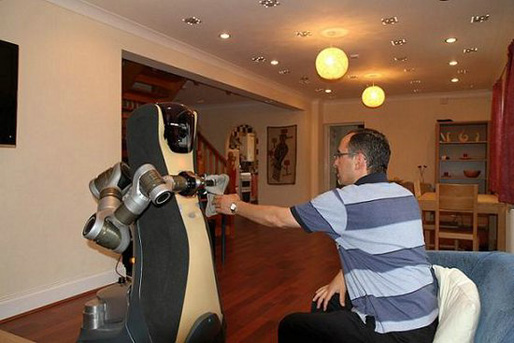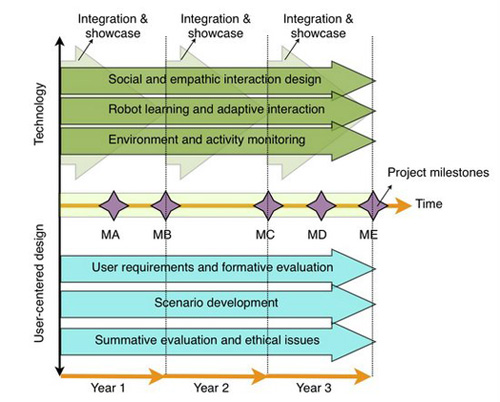 The objective of the "ACCOMPANY" project is to develop a "robot companion" as part of an intelligent living environment that simplifies independent living at home for older persons in a motivating and socially acceptable manner.
The "ACCOMPANY" system is designed to offer physical, cognitive, and social support in everyday tasks, while at the same time assuming preventive functions, e. g., by helping the user to carry out certain activities independently.
The relationship between user and robot is intended to take the form of "mutual learning", in which each helps the other, so that the user is not dominated by the technology, but rather physically, cognitively, and socially enabled.
In order to address not only the technological, but also the ethical challenges of the project, "ACCOMPANY" is carried out by a multidisciplinary team.
Other research topics include the acceptance, security, reliability, and efficiency of the system.
The "Care-O-bot®" 3, developed by the Fraunhofer Institute IPA, serves as the application platform.
Regular evaluations of the interim results are anchored in the project in the form of user panels and user tests.
The user is included on an ongoing basis to ensure that the project development is user centered rather than technology driven. In an effort to eliminate cultural influences, user tests are conducted not just in Germany, but also in England, the Netherlands, and France.
"ACCOMPANY" is funded by the European Union.